Craggy Mountain Line Inc. is a non-profit organization which was formed in 2001 in order to acquire the last three miles of the Craggy Mountain line, an historic section of railroad located in Buncombe County, North Carolina.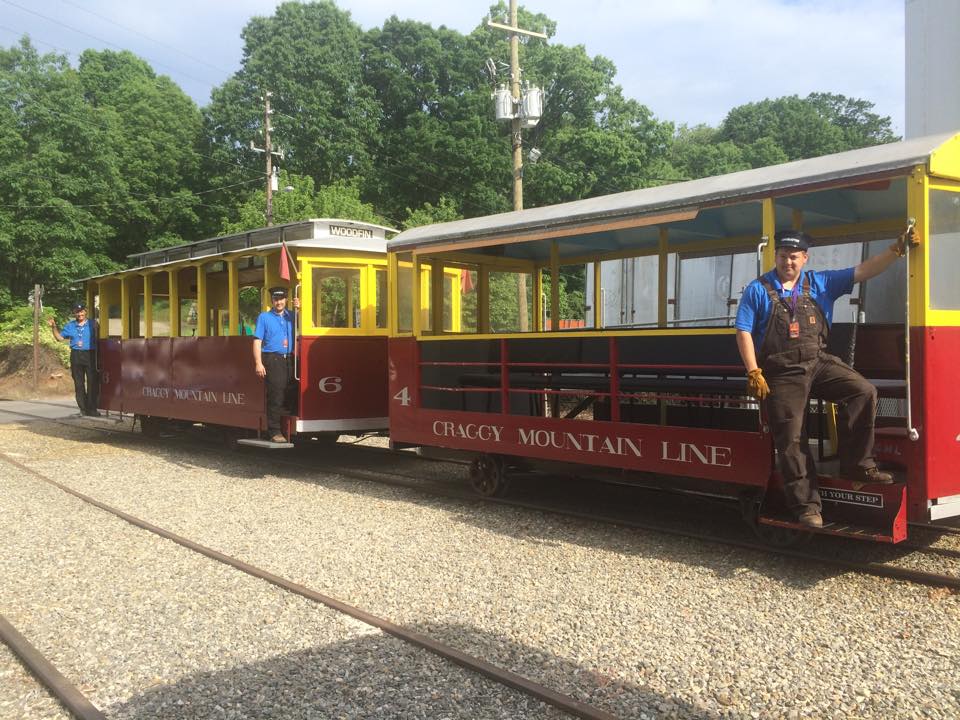 The line has been preserved in an operable state and it is now open to the public. Historic railroad equipment has been acquired and is being restored to it's original condition for display and use on the line.
Ride the Rails at
Craggy Mountain Line Railroad!
2019 Spring, Summer & Fall
Trolley Rides take place every Saturday at 4 o'clock.
We ride to the end of the line and back, a 7 mile round trip.
The ride lasts about an hour and 15 minutes with a short layover at Woodfin Park.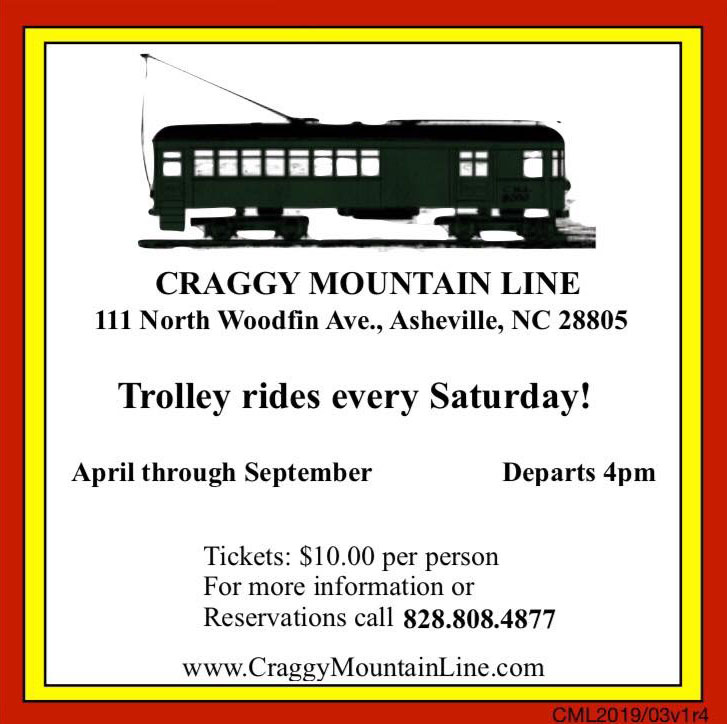 For Old Fashioned Fun, Birthday Parties, Family Events, Charter Runs, Picnics
Call 828-808-4877 for Reservations to Ride the Rails!
Click Here to view a map of the line.
For more information on plans for the line, please click here.
Save