Since the beginning we have been diligently working to restore our equipment to operating condition, including track rehabilitation. Two Southern Railway cabooses are 90% restored … one wears an in-service scheme, the other wears an Operation Lifesaver® motif.
Other prized pieces of equipment include a former CB&Q "doodlebug" built by North Carolina based Edwards Motor Car Co. and an authentic Asheville trolley, both of which will be restored to operating condition as time and funding permit.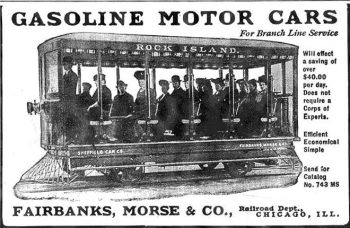 We are proud to announce that this summer (or fall), we hope to debut our historic gasoline motor cars. One is a very rare car from the Tweetsie Railroad, built in the home shops of the ET&WNC Railroad some time in the 1930's. The other is a replica of the car. With walkover seats accommodating 20 people, both will pull a trailer that will seat approximately 20 more.
Trolleys will board at our depot on N. Woodfin Avenue. We'll have a nice leisurely ride down to the end of the line then half way back to Riverside Park where you will have a 45 minute layover. You can enjoy a picnic lunch and beautiful views of the French Broad River as you walk along the scenic walkway through the park. Then re-board the train for a nice ride back to the depot where you can browse the souvenir shop or check out our other equipment in the process of being restored.
We look forward to seeing you! Don't forget to visit our Facebook page and click "LIKE" to keep up to date on the progress.